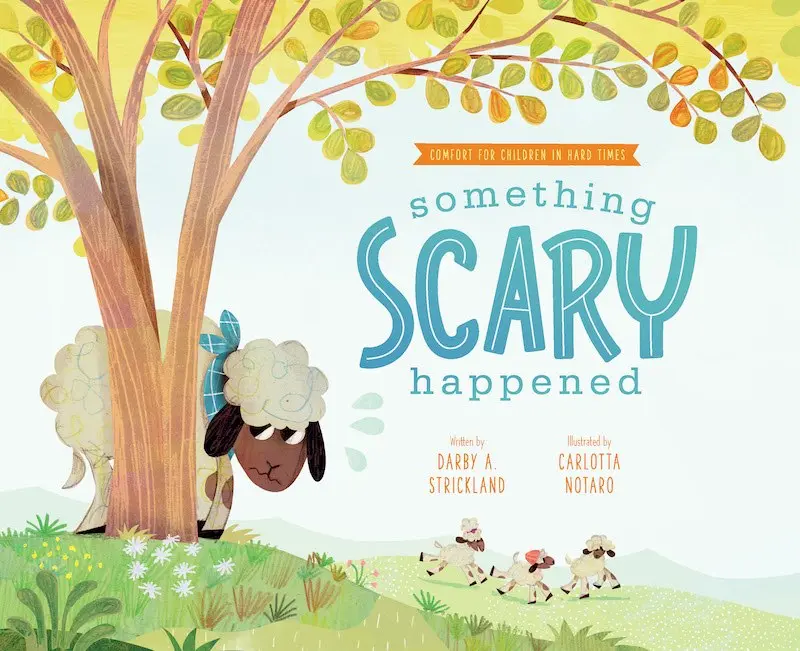 Something Scary Happened
Something Scary Happened helps children process their feelings after experiencing a trauma and provides comfort through the story of a little lamb named Miles. 
Miles is a happy little lamb until something bad happens. All of a sudden, Miles feels like he is alone in a deep dark valley, but it is there in the valley that he meets his good Shepherd who promises to always be with him, no matter what.
Counselor and trauma expert Darby A. Strickland uses the story of Miles to help parents and caregivers share the comfort of taking their fears to the good Shepherd by applying Psalm 23 to difficult experiences.Through a special section at the end of the book, Strickland helps parents recognize the feelings and behaviors children might have in response to their trauma and guides them in how to help children talk about what scared them.
First book in the Comfort for Children in Hard Times series, edited by biblical counselor Darby Strickland, addressing difficult experiences that children commonly face and offering gospel hope and help.
Children ages four to seven will be drawn to the playful illustrations by

Carlotta Notaro

.
The companion minibook, When Children Experience Trauma: What to Do When Something Scary Happens by Darby A. Strickland is also available to give parents and caregivers more detailed help.

 
Book Details
32 pages
Publisher: New Growth Press
Publication Year: 2023