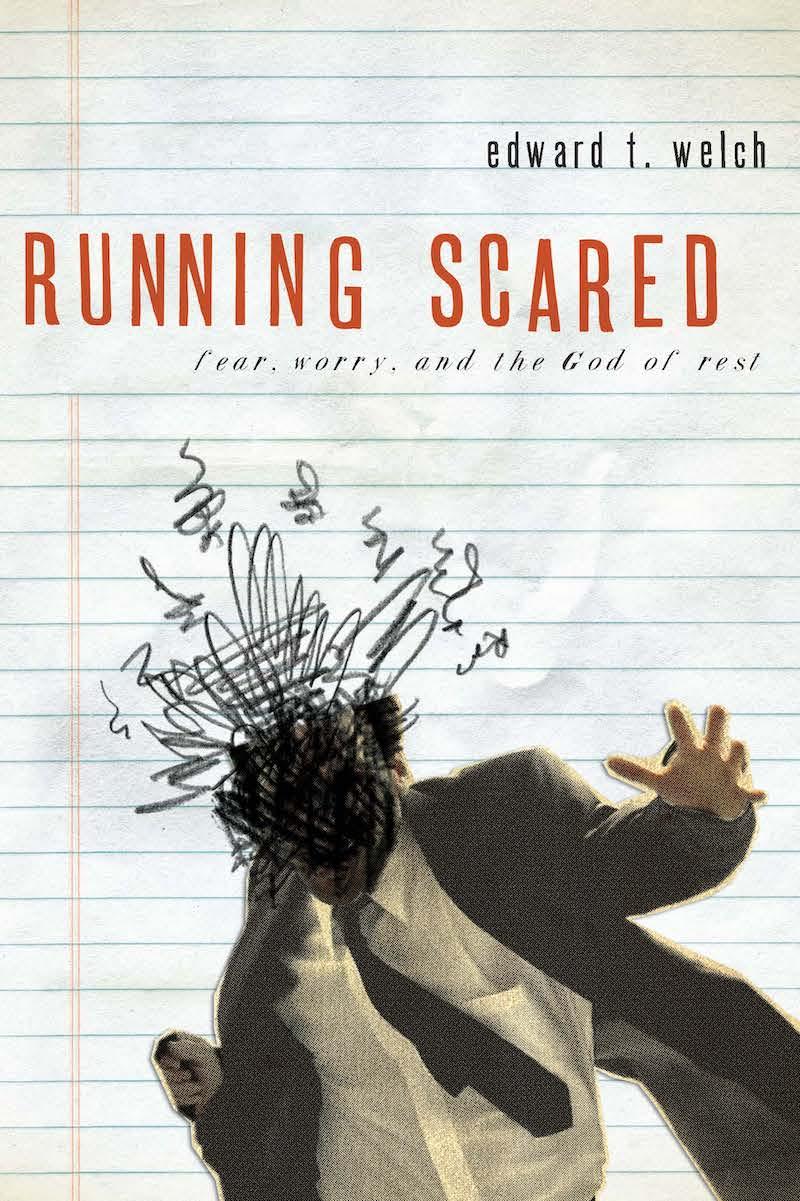 Running Scared: Fear, Worry, and the God of Rest
In Running Scared, Ed reveals God's plan for encouraging those in the grips of fear. One of the haunting dilemmas of the human condition is that fear is "an inescapable feature of earthly life." Every person who has lived on this earth has encountered fear. As a result, our race for the good life finds us all too often 'running scared.'
Welch encourages readers to discover for themselves that the Bible is full of beautiful words of comfort for fearful people (and that every single person is afraid of something). Within the framework of thirty topical meditations, Welch offers sound biblical theology and moment-by-moment, thoughtful encouragement for life-saving rescue in the midst of the heart and mind battlefield of rampant panic-stricken responses.
This comprehensive primer on the topic of fear, worry, and the rest of God will have readers retreating to Scripture for invariable constancy, stalwart care, and robust comfort, instead of "hitting the default switch" by responding with characteristic human independence, control, and self-protectiveness. Running Scared affirms that, through Scripture, God speaks directly to our fears:
On money and possessions
On people and their judgments
On death, pain, and punishment
Ed's lively text provides convincing evidences that humanity's struggle against active and dormant fears are countless. The good news is that God provides both the remedy and the cure for this malady in the person of Jesus Christ, the work of the Holy Spirit, and through powerful, life-altering promises in Scripture. Far more than merely another psychology "self-help" guide, Running Scared serves as a biblical roadmap to a life of serenity and security.
Book Details
317 pages
Publisher: New Growth Press
Publication Year: 2007
Contents
I. Initial Observations
Chapter 1 – A World of Fear
Chapter 2 – Your Fear
Chapter 3 – Fear Speaks
Chapter 4 – Anxiety and Worry Chime In
II. God Speaks
Chapter 5 – Do Not Be Afraid
Chapter 6 – The Manna Principle
Chapter 7 – The God of Suspense
Chapter 8 – Worry about Worry
A. On Money and Possessions
Chapter 9 – "Do Not Worry"
Chapter 10 – The Message of the Kingdom
Chapter 11 – When the Kingdom Isn't Enough
Chapter 12 – Grace for Tomorrow
Chapter 13 – "Seek My Face"
Chapter 14 – Where is My Treasure?
B. On People and their Judgments
Chapter 15 – Do Not Trust in Man
Chapter 16 – Love More Than Need
Chapter 17 – Fight Fear with Fear
C. On Death, Pain, and Punishment
Chapter 18 – Fear of Death
Chapter 19 – Fear of Judgment
Chapter 20 – A Glimpse of Heaven
Chapter 21 – Already Dead
D. Peace Be With You
Chapter 22 – "I Will Be with You"
Chapter 23 – "I Promise"
Chapter 24 – "Pray"
Chapter 25 – Bring on the Worst
Chapter 26 – "Peace Be with You"
Chapter 27 – Peace for Peacemakers
Chapter 28 – Yesterday and Today
Chapter 29 – Tomorrow
Chapter 30 – Last Words