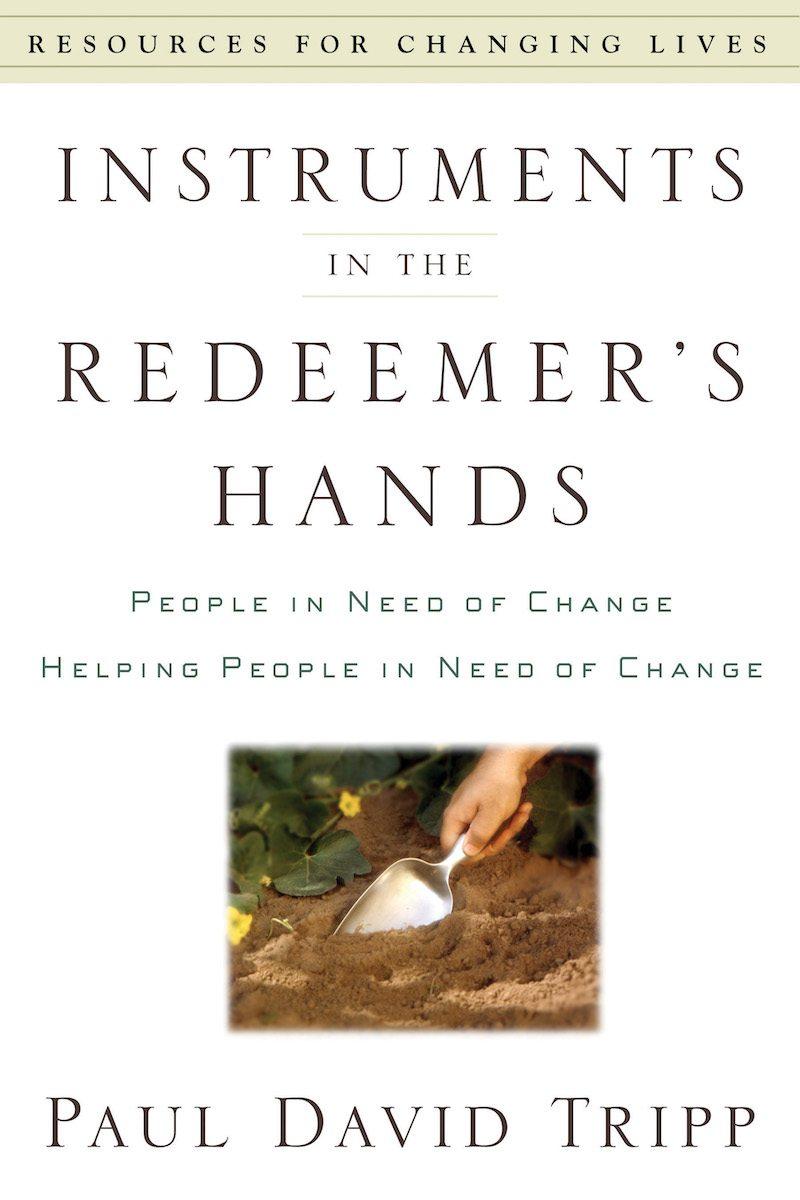 Instruments in the Redeemer's Hands: People In Need of Change Helping People In Need of Change
We might be relieved if God placed our sanctification only in the hands of trained professionals, but that is not his plan. Instead, through the ministry of every part of the body, the whole church will mature in Christ.
Paul David Tripp helps us discover where change is needed in our own lives and the lives of others. Following the example of Jesus, Tripp reveals how to get to know people, and how to lovingly speak truth to them.
About the Author
Paul David Tripp, M.Div., D.Min., is president of Paul Tripp Ministries whose mission is to educate and equip today's Christian by combining the in-depth study of God's Word with practical life application. Paul is also a pastor with over fifteen years of pastoral ministry experience and the author of several best-selling titles including: Instruments in the Redeemer's Hands, Age of Opportunity, Lost in the Middle, and How People Change. Paul is married to Luella and has four grown children. For more information, visit his personal website at paultripp.com.
Book Details
362 pages
Publisher: P&R Publishing
Publication Year: 2002
Contents
Chapter 1 – The Best of News: A Reason to Get Up in the Morning
Chapter 2 – In the Hands of the Redeemer
Chapter 3 – Do We Really Need Help?
Chapter 4 – The Heart Is the Target
Chapter 5 – Understanding Your Heart Struggle
Chapter 6 – Following the Wonderful Counselor
Chapter 7 – Building Relationships by Entering Their World
Chapter 8 – Building Relationships by Identifying with Suffering
Chapter 9 – Getting to Know People
Chapter 10 – Discovering Where Change Is Needed
Chapter 11 – The Goals of Speaking the Truth in Love
Chapter 12 – The Process of Speaking the Truth in Love
Chapter 13 – Establishing Agenda and Clarifying Responsibility
Chapter 14 – Instilling Identity with Christ and Providing Accountability
Appendices
Appendix 1 – Opening Blind Eyes: Another Look at Data Gathering
Appendix 2 – What the Counselor Brings to the Process of Data Gathering
Appendix 3 – Strategies for Data Gathering
Appendix 4 – Doctrines that Drive Homework
Appendix 5 – Homework and Four Phases of Counseling