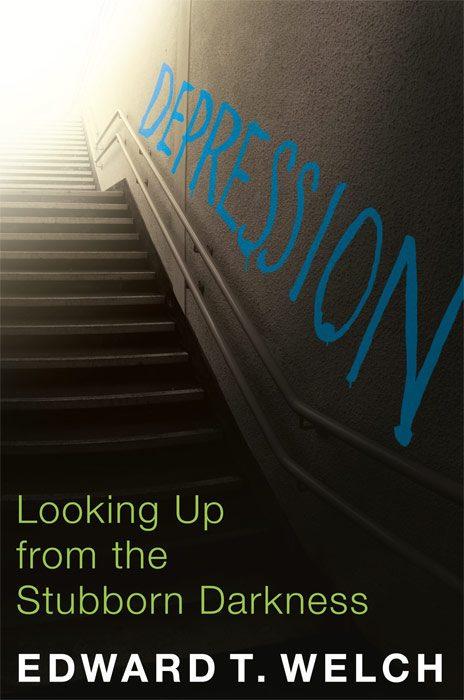 Depression: Looking Up from the Stubborn Darkness
Looking away from despair towards hope can feel risky. What if God doesn't come through for you? What if you don't feel instantly better? In this life-changing guide, Welch shares biblical wisdom and examines how the rich treasures of the gospel apply to our everyday lives in the midst of suffering and depression.
The peace, comfort, and hope of Christ are laid out in front of the reader instead of "cure-all" formulas—offering a compassionate perspective on the complex nature of depression. With biblical understanding, Welch moves past the mere symptoms of depression and shines the light of Christ on every page.
Through his own personal empathy and long counseling experiences, Welch addresses one of the most common issues people face today. Depression: Looking Up from the Stubborn Darkness provides practical help for a particular kind of suffering, cultivating compassion generated by the love of Jesus. This is a must-have resource of anyone suffering with depression or walking alongside someone suffering with depression. Originally published as Depression: A Stubborn Darkness: Light for the Path, this new edition is updated with added content.
If depression has touched your life in any way, you can be helped by this practical and far-reaching book.
Book Details
257 Pages
Publisher: New Growth Press
Publication Year: 2011
Contents
Introduction
Chapter 1 – The Path Ahead
Chapter 2 – How Depression Feels
Chapter 3 – Definitions and Causes
Part One: Depression Is Suffering
Chapter 4 – Suffering
Chapter 5 – God
Chapter 6 – Cry Out to the Lord
Chapter 7 – Warfare
Chapter 8 – Remember
Chapter 9 – Purpose
Chapter 10 – Persevere
Part Two: Listening to Depression
Chapter 11 – Depression Has Its Reasons: Other People, "Adam," and Satan
Chapter 12 – Depression Has Its Reasons: Culture
Chapter 13 – The Heart of Depression
Chapter 14 – The Heart Unveiled
Chapter 15 – Fear
Chapter 16 – Anger
Chapter 17 – Dashed Hopes
Chapter 18 – Failure and Shame
Chapter 19 – Guilt and Legalism
Chapter 20 – Death
Part Three: Other Help and Advice
Chapter 21 – Medical Treatments
Chapter 22 – For Families and Friends
Chapter 23 – What Has Helped
Chapter 24 – What to Expect
Part Four: Hope and Joy: Thinking God's Thoughts
Chapter 25 – Humility and Hope
Chapter 26 – Thankfulness and Joy