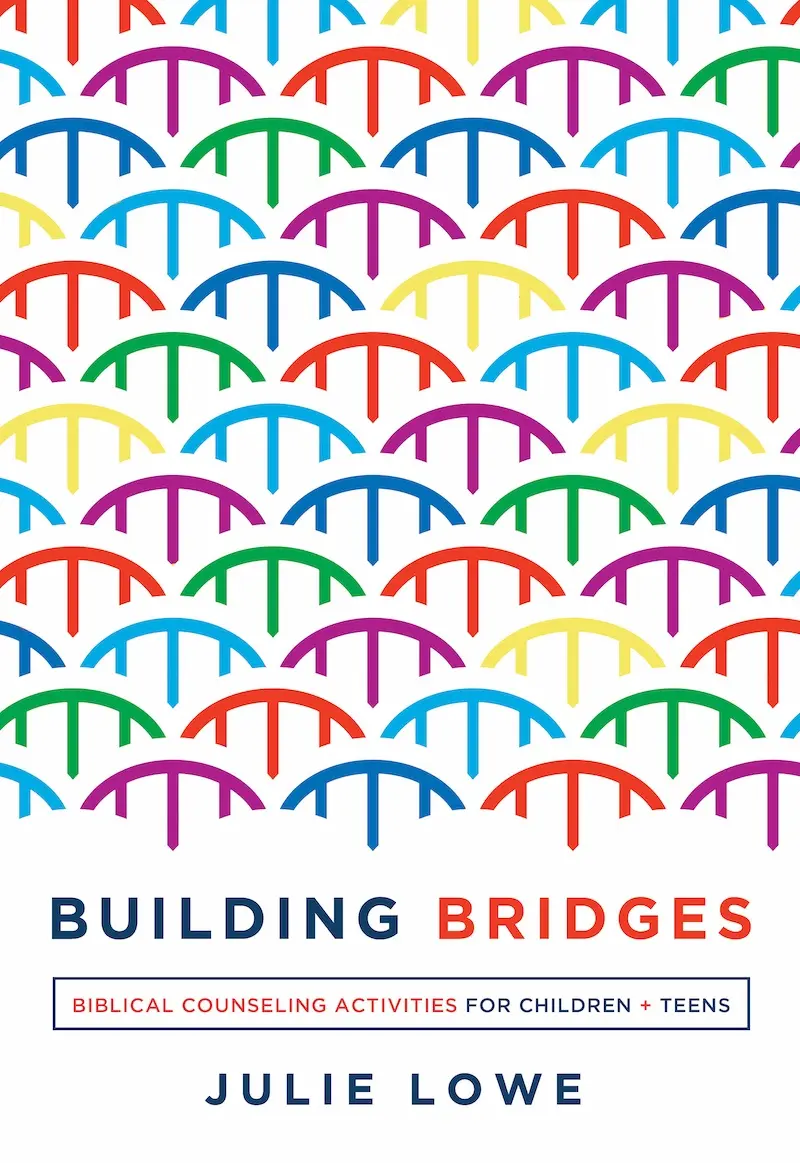 Building Bridges: Biblical Counseling Activities for Children and Teens
Knowing how to approach children and teens in counseling can be a challenge. Learning to enter into their world and draw them out can sometimes feel impossible. But with Julie Lowe's Building Bridges—a practical workbook of expressive activities to do with kids and teens in counseling—you will find the biblical tools you're looking for.
Anyone who has ever heard a child say, "I don't know" in answer to a question about what they are thinking and feeling or about why they acted a certain way, will be thankful for these thoughtful, biblically wise, and creative ways to engage young people. Julie Lowe, drawing on decades of experience in counseling children has compiled helpful, practical ways to speak the gospel into children and teenager's lives. By building bridges with young people, we can build bridges with them to the Lord.
With over fifteen years of counseling experience and by working as a registered play therapist supervisor, Julie Lowe understands there is a need to speak truth and hope into the lives of children and teens in a hands-on, meaningful way. That's why the activities and reproducible worksheets in Building Bridges can be used over and over in multiple contexts.
Book Details
208 pages
Publisher: New Growth Press
Publication Year: 2020
Contents
Chapter 1 – Working with Children and Teens Requires a Different Approach
Chapter 2 – Ages and Stages: Understanding the Impact of Development
Chapter 3 – The Importance of Involving Parents
Chapter 4 – Expressive Activities: A Biblical Rationale
Chapter 5 – Principles and Application
Chapter 6 – Methods for Drawing Out Children and Teens
Chapter 7 – Activities for Drawing Out Children and Teens
Chapter 8 – Expressive Activities That Speak
Conclusion – Unleashing Your Own Creativity
Appendix A – Sample Developmental Charts